June 2016 Salisbury Composite Exam Schedule
Please click on the following link to view the 2016 Salisbury Composite High School Exam Schedule:
Salisbury June 2016 Exam Schedule
Diploma Exams: Result available through myPass
Just a reminder, students can retrieve their Diploma Exam result statements through myPass—a self‑service website for high school students. Printed results statements are no longer mailed.
In addition, students can us myPass to:
order transcripts;
view and print diploma exam result statements;
view progress towards a credential (diploma or certificate);
view student personal information;
view and print detailed academic reports (DAR);
order additional copies of a credential; and
register for a diploma exam.
To login, simply go to myPass.alberta.ca, set up an Education Account; and enter your Alberta student number and date of birth. You will then be sent an email with an URL and a physical letter with a four-digit PIN that you can use to sign in regularly. For more information, visit https://education.alberta.ca/student-self-service-mypass/what-is-mypass/.
Salisbury Composite's "Reach for The Beach" Beach Volleyball Tournament
On June 3rd, 4th, and 5th, 2016 Salisbury Composite High School will be running the first Annual "REACH FOR THE BEACH!" Beach Volleyball tournament.  All High School entries are welcome in the categories of Women's Twos, Men's Twos, and Mixed Fours (Two girls/Two boys).
Entry fee will be $60.00 per each "Twos" team, and $100.00 per each Mixed 4's team.  All profits to be donated to the Red Cross's Fort Mac Murray Aide program.
To Enter utilize the following google form:
REACH FOR THE BEACH ENTRY FORM
The first 12 teams in each category to registered and drop off their entry fee at Salisbury Composite High School will be entered.
Grad 2016 Information
Grad Tickets:
Grad 2016 Ceremony and Prom tickets will be on sale on April 11 in the General Office at Salisbury. To print the order form please click on the following link:
Completed order form must be brought to the office for purchase with cash or cheque. Please remember school fees must be in good standing before tickets can be purchased.
Grad Ceremony Gown:
All students must pay a Grad Gown deposit through Invite Right by May 17 in order to have their Gown for the Ceremony. Please click on the following link to pay your deposit fee online:
Happy Harbor
Colour Night: June 14
All Sabre Athletes who played on school teams for the 2015-16 year, are invited to attend the Salisbury Composite High School Colour Night, being held at 7pm on Tuesday, June 14 in the large gym. Team Awards will be handed out as well as gifts to graduating athletes. Please RSVP the number of people from your family that will be attending to Fiona.graham@eips.ca.
Electronic Recycling
SAL is proud to continue our recycling with Global Electric Electronic Processing (GEEP) to collect electronic items. Families may continue to drop items off at Salisbury at any time. You are also invited to bring them on March 10 during Interviews. We collect most program eligible electric items (i.e. anything with a plug or battery-operated devices such as TV's, computers, monitors, cellphones and toys), but exclude large appliances such as Fridges, Stoves, Ovens, Dishwashers, BBQs, Washers, and Dryers.
Newsletter Information for Acorn and Student Fees
Pay school fees easily using PowerSchool
The 2015–2016 school fee information will be available through PowerSchool. To access your fee information, simply login to your Parent Portal account (https://powerschool.eips.ca/public/home.html) and click the green dollar sign symbol. Once logged in you will be able to view fees and have the ability to pay online using Visa, MasterCard, or INTERAC Online (if available from your financial institution).
Keep and mind, school fees may change. Junior high and senior high fees will change as courses are added and deleted. School fees may also be added to your child's account throughout the year for various school activities including field trips, class projects, athletic team fees, and more—so besure to login to your account regularly in case new fees are added.
For more information about school fees and payment deadlines visit www.eips.ca/fees.
Software Upgrade Notice: Online payments
Are you currently using a computer with the operating system Microsoft Windows XP, Microsoft Windows Millennium, or earlier? If so, you will want to be aware of a new security upgrade that takes effect July 1, 2016.
All encryption securities around the globe are being upgraded on July 1. The upgrade will improve security for all online banking and online purchasing systems. However, if you are using any operating system less than Microsoft Windows 7, you will no longer be able to use online banking nor use any online purchasing tool, including the Division's online payment system, ACORN.
If you are using an operating system that came out earlier than Microsoft Window 7, you will need to either upgrade your operating system or purchase a new computer to conduct any online banking or purchasing. NOTE: The security upgrade doesn't affect Apple users.
For more information visit https://support.cloudflare.com/hc/en-us/articles/205043158-PCI-3-1-and-TLS-1-2.
If you have additional questions regarding your child's fees, or if you are new to the school and need assistance, please contact Mrs. Jackie Uhrig, Business Manager or Mrs. Karen Schlegl, Bookkeeper Assistant at 780-467-8816.
EIPS Newsletter Articles:
EIPS 2015-2016 Division Calendar 
Elk Island Public Schools' (EIPS) Board of Trustees has approved the EIPS 2016-2017 Division Calendar and the     
EIPS 2017-2018 Division Calendar.
June Newsletter Articles:
March Newsletter Articles:
January Newsletter Articles:
EIPS Student Transportation Information
Student Transportation: 2016–2017 registration is now open
If your child plans to use Student Transportation for the 2016–2017 school year, please make sure to register as soon as possible.
Families currently accessing transportation will soon receive tentative route schedules and invoices. Transportation fees are due by June 30, 2016.
If you have questions about registration, invoicing, or if your child isn't currently registered for bus service and you have plans to access transportation for the 2016-2017 school year, please contact EIPS Student Transportation at 780-417-8151 or email st@eips.ca.
NOTE: Student Transportation is open in the summer, so if you have any questions about registration or invoicing please contact EIPS' Student Transportation at 780-417-8151 or by using the online contact form at www.eips.ca/contact.
All transportation inquiries are directed to Student Transportation thru the EIPS website (st@eips.ca), call 780-417-8151, or click on the following links:
Student Transportation
http://www.eips.ca/student-tran
Student Transportation Fees
http://www.eips.ca/transportationfees
Transportation Online payments
http://www.eips.ca/transportation-payments
Sal App
Please feel free to download our new Salisbury Composite High Companion app at the App Store or Google Play Store. That's right, Sal has its own companion app, which features a digital copy of our school handbook, bell times, school maps, and links to all our school information sites like our twitter and Facebook pages and The Sal Network.  So head to the App store or Google play store now to download your free Salisbury Composite High App.
Google Play Link:
https://play.google.com/store/apps/details?id=com.app.appaa38d1be5612
Salisbury Composite High School Redesign
Students can use How a Student Registers for Flex Block to help them sign up for their Flex Session.  
Salisbury Composite High School Redesign Presentation
**The link to a video in the above presentation does not work. (See the link below from the Alberta Education Website for more information.
High School Redesign:  Flexible Learning Environments Video Presentation
Parent/Student Info: EIPS Emergency Preparedness Procedures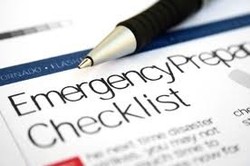 As a member of Elk Island Public Schools, Salisbury Composite is concerned for the safety and security of its students and staff.  Please click on the following link to view information on the School Division's Emergency Preparedness program.
Parent Info - E.I.P.S. Emergency Preparedness
Daily Bulletin
Artist of the Week
Congratulations to Salisbury's Artists of the Week, Fiona and Amy. Wonderful paintings!
To view, click Artist of the Week.
Connect With Us
Salisbury's on Facebook

Division News