Daily Bulletin
Daily Bulletin: November 9, 2018
Parent/Student/Teacher Interviews
Parent/Student/Teacher Interviews are being held on Thursday, November 22, 2018 in the Salisbury Large Gym from 5:00 - 7:30 p.m. You can schedule your interviews at https://www.schoolinterviews.ca/. 
Online bookings open on Friday, November 9 at 9:00 a.m. The password for this event is pp2tt.
If you need assistance, please call Salisbury General Office at 780-467-8816.
2018 Senior High Football Championship
Upcoming Theatre Productions
School Education Plan and Results
School Education Plan and Results Report 2018 - 2022 Year 1
Your Future : Post-Secondary Career Fair
A free event for Grade 9 - 12 students and families on November 22, 2018.
More than 30 Exhibitors from across Canada to help plan for Life After High School.
Click here to find out more :  http://www.eips.ca/students/your-future
Yearbooks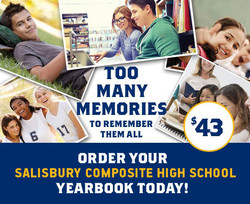 The 2018-2019 yearbooks can now be ordered through PowerSchool! The cost is $43.00 each.
Last year's yearbook is now available for pick up in the Lower Library, if you had previously purchased one.
Yearbook Photo Uploads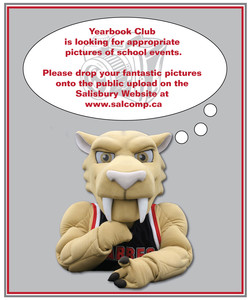 Username: 245455
Password: 245455
2018-19 Student Parking Registration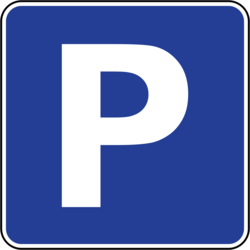 A reminder to students that you cannot park in EIPS or Salisbury Staff Parking at any time during the day.  We have staff who work part time and their parking spots must stay available for their use. Strathcona County bylaw officers will be informed of cars in the staff parking spots and those car drivers will be ticketed. Please remember that more students will be driving during April, May and June.
All students must register their vehicles. Please remember NOT to park in Staff Parking which is all of the beige rails. Thank you.
Artist of the Week
Salisbury's Artist of the Week for beautiful artwork done by our students.
Division News