Salisbury Composite High School Guide to Reporting Student Achievement
Please click on the following link to access the Salisbury Composite's Guide to Reporting Student Achievement:
 Salisbury Composite High School Guide to Reporting Student Achievement
Student Parking Registration
All students must register their vehicles by clicking on the link below. Please remember NOT to park in Staff Parking which is all of the beige rails. Thank you
https://goo.gl/forms/7SjJdtV0VVcrNsas2
Experiences Canada's 150 & Me
Experiences Canada's 150 & Me
Experiences Canada has launched 150 & Me, a national youth-lead contest and series of youth forums being held across the country in Spring 2017. Imagine getting the chance to travel on a once in a lifetime exchange for a week of amazing activities, culminating in your participation at one of four regional 150 & Me forums, joining youth from across the country. 
 A final leadership group, of 150 youth, will be selected amongst those participating at the forums (both in person and online) and will travel to Ottawa during the Canada 2017 festivities to play a role in making Canada Day 2017 happen, while also taking part in a final National Youth Forum where business and government leaders will hear what Canada's youth have to say about shaping the country's future.
 In order for a students to participate they need to answer one question: What is Canada's greatest opportunity or challenge facing their generation? Students can submit their answers by writing an essay, producing a video, creating an art piece, song or other creative way they choose. The deadline for submissions is Feb. 1, 2017. Learn more at experiencescanada.ca.
Back to School: 2016/2017
New Student Registration:
If you have a child starting at Salisbury Composite High School for the first time in the upcoming 2016/2017 school year and haven't yet registered them, there's still time. Simply, fill out the Student Registration Form and bring it to your scheduled appointment time. To book an appointment, please contact the General Office at 780-467-8816, and ask for Sherry Feledichuk, the Guidance Secretary who will be happy to assist you.
*Be sure to bring with you the following: proof of residency and the student's birth certificate.
Important Dates and Times:
For a complete list of holidays and school-closure days during the 2016/2017 school year, refer to the EIPS Division Calendar; school-specific dates and activities are available on our School Calendar. Our Bell Schedule is also available to assist you with future planning.
Tools for Schools:
If you are a parent, or know of a parent, who needs help purchasing school supplies this year, we can help. Elk Island Public Schools has once again partnered with the United Way for the 2016/2017 Tools for School campaign. Annually, Tools for School provides backpacks filled with school supplies to students in Kindergarten through Grade 12 whose families have limited resources. When classes resume, we will respectfully distribute the backpack to your child. To place an order, contact EIPS' Central Office at 780-464-3477.
School Fees:
Families will be invoiced for school fees at the beginning of every school year. Fees are due within 30 days of the invoice date. The simplest, and most convenient way to pay school fees is by using ACORN. Simply login to PowerSchool and go to the "Student Fees," there you will be able to view your fees and pay them online using VISA, MasterCard, or INTERAC-when available from your financial institution. You can find out more information about school fees at www.eips.ca/schools/school-fees.
Student Transportation:
All families using EIPS Student Transportation services for the 2016/2017 school year should have already received a tentative route schedule. Those required to pay applicable transportation fees should have also received a separate  invoice outlining payment information - we encourage you to pay online.
If you haven't received a letter from Student Transportation yet, and would like to inquire about busing for your child, contact Student Transportation at 780-417-8151.
NOTE: Bus passes and any updated route information will be mailed to families in August.
Questions and Concerns about the Start of School?
If you have any questions we haven't addressed here, please contact: Salisbury Composite High School General Office at 780-467-8816. The office will reopen on August 22nd at 8:00 a.m.
For more information about back-to-school visit: www.eips.ca/parents/back-to-school.
We look forward to a great year ahead!
Salisbury Composite High School's Grad 2016 Staff Video Tribute: Graduation Day 2016
Our third annual teacher video tribute to our Grad Class of 2016. Huge thanks to Orange Fountain Filmmakers for making this all possible. Enjoy!
Diploma Exam Results
Diploma Exams: Result available through myPass
Just a reminder, students can retrieve their Diploma Exam result statements through myPass—a self‑service website for high school students. Printed results statements are no longer mailed.
In addition, students can us myPass to:
order transcripts;
view and print diploma exam result statements;
view progress towards a credential (diploma or certificate);
view student personal information;
view and print detailed academic reports (DAR);
order additional copies of a credential; and
register for a diploma exam.
To login, simply go to myPass.alberta.ca, set up an Education Account; and enter your Alberta student number and date of birth. You will then be sent an email with an URL and a physical letter with a four-digit PIN that you can use to sign in regularly. For more information, visit https://education.alberta.ca/student-self-service-mypass/what-is-mypass/.
Electronic Recycling
SAL is proud to continue our recycling with Global Electric Electronic Processing (GEEP) to collect electronic items. Families may continue to drop items off at Salisbury at any time. You are also invited to bring them on March 10 during Interviews. We collect most program eligible electric items (i.e. anything with a plug or battery-operated devices such as TV's, computers, monitors, cellphones and toys), but exclude large appliances such as Fridges, Stoves, Ovens, Dishwashers, BBQs, Washers, and Dryers.
Newsletter Information for Acorn and Student Fees
Pay school fees easily using PowerSchool
Thank you for another great year using the Acorn Online QuickPay system. Please continue to go online to check that all your schools fees have been paid for the 2015 – 2016 school year as field trips, yearend activities and lost books may be added until school lets out for the summer.
For outstanding fees for 2015 – 2016, online payments for students returning to an Elk Island Public School for 2016 – 2017 may be made throughout the summer, using the PowerSchool parent portal. After August 4, 2016, online payments for students who are graduating or leaving Elk Island Public Schools will need to be made through the Student Quick Pay link https://www.studentquickpay.com/eips.  Parents will then create a new account and link their student with the student ID.
All fees for the 2016 – 2017 school year will be available mid-September. PLEASE NOTE that Junior High and Senior High fees may change as courses are added and deleted.  The course change deadline is September 12, 2016.
If you have any questions regarding your students' fees, please contact Mrs. Jackie Uhrig, Business Manager or Mrs. Karen Schlegl, Bookkeeper Assistant at 780-467-8816.
Software Upgrade Notice: Online payments
Are you currently using a computer with the operating system Microsoft Windows XP, Microsoft Windows Millennium, or earlier? If so, you will want to be aware of a new security upgrade that takes effect July 1, 2016.
All encryption securities around the globe are being upgraded on July 1. The upgrade will improve security for all online banking and online purchasing systems. However, if you are using any operating system less than Microsoft Windows 7, you will no longer be able to use online banking nor use any online purchasing tool, including the Division's online payment system, ACORN.
If you are using an operating system that came out earlier than Microsoft Window 7, you will need to either upgrade your operating system or purchase a new computer to conduct any online banking or purchasing. NOTE: The security upgrade doesn't affect Apple users.
For more information visit https://support.cloudflare.com/hc/en-us/articles/205043158-PCI-3-1-and-TLS-1-2.
If you have additional questions regarding your child's fees, or if you are new to the school and need assistance, please contact Mrs. Jackie Uhrig, Business Manager or Mrs. Karen Schlegl, Bookkeeper Assistant at 780-467-8816.
EIPS Newsletter Articles:
EIPS 2015-2016 Division Calendar 
Elk Island Public Schools' (EIPS) Board of Trustees has approved the EIPS 2016-2017 Division Calendar and the     
EIPS 2017-2018 Division Calendar.
June Newsletter Articles:
Sal App
Please feel free to download our new Salisbury Composite High Companion app at the App Store or Google Play Store. That's right, Sal has its own companion app, which features a digital copy of our school handbook, bell times, school maps, and links to all our school information sites like our twitter and Facebook pages and The Sal Network.  So head to the App store or Google play store now to download your free Salisbury Composite High App.
Google Play Link:
https://play.google.com/store/apps/details?id=com.app.appaa38d1be5612
EIPS Student Transportation Information
Student Transportation: 2016–2017 registration is now open
If your child plans to use Student Transportation for the 2016–2017 school year, please make sure to register as soon as possible.
Families currently accessing transportation will soon receive tentative route schedules and invoices. Transportation fees are due by June 30, 2016.
If you have questions about registration, invoicing, or if your child isn't currently registered for bus service and you have plans to access transportation for the 2016-2017 school year, please contact EIPS Student Transportation at 780-417-8151 or email st@eips.ca.
NOTE: Student Transportation is open in the summer, so if you have any questions about registration or invoicing please contact EIPS' Student Transportation at 780-417-8151 or by using the online contact form at www.eips.ca/contact.
All transportation inquiries are directed to Student Transportation thru the EIPS website (st@eips.ca), call 780-417-8151, or click on the following links:
Student Transportation
http://www.eips.ca/student-tran
Student Transportation Fees
http://www.eips.ca/transportationfees
Transportation Online payments
http://www.eips.ca/transportation-payments
Parent/Student Info: EIPS Emergency Preparedness Procedures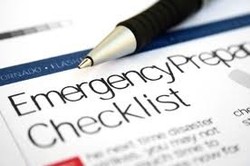 As a member of Elk Island Public Schools, Salisbury Composite is concerned for the safety and security of its students and staff.  Please click on the following link to view information on the School Division's Emergency Preparedness program.
Parent Info - E.I.P.S. Emergency Preparedness
Daily Bulletin
Artist of the Week
Congratulations to Salisbury's Artist of the Week, Grace and Emma. Beautiful work!
To view, click Artist of the Week.
Connect With Us
Salisbury's on Facebook

Division News