District Notice
Service Interruption
ACORN's online fee payment system will be unavailable on Feb. 12, 2016. Learn more
2016 Cheerleading City Zones
Salisbury is proud to be hosting the 2016 Jr. and Sr. High Cheerleading Zones on February 13.
Jr. High Cheerleading City Zones:
Doors open to spectators at 9:00 a.m., tickets are $5.00 per person
Watch the livestream of the event by clicking here!
Sr. High Cheerleading City Zones:
Doors open to spectators at 2:00 p.m., tickets are $5.00 per person
Watch the livestream of the event by clicking here!
Post Secondary Information:
If you missed the Parent Meeting on Post Secondary Information regarding student loans, grants and scholarships, you will find current information at the following websites:
alis.alberta.ca/scholarships
studentaid.alberta.ca
https://www.applyalberta.ca/pub/
If you have questions please contact the ambassadors at
Learning Clicks: http://uat.learningclicks.alberta.ca/
myPass Information:
myPass:
New this year: Diploma Exam result statements are now available through myPass
Starting with the April 2015 Diploma Exams, students will now need to retrieve their exam results through myPass—a self‑service website for high school students. Result statements for Diploma Exams are now be available exclusively online using myPass. Printed results statements will no longer be mailed.
In addition, the Statement of Courses and Marks has been replaced with the Detailed Academic Report (DAR), which is also available exclusively online using myPass.
myPass enables high school students to:
access their Results Statement;
view their demographic information;
view their DAR;
view their progress toward their diploma or certificate; and
Order and pay for a transcript.
Specific information on how to sign up for myPass will be provided to all students who write diploma examinations. Schools will pass along information to their students. More general information on myPass will be provided to students and schools in the fall of 2015.
For more information visit: https://education.alberta.ca/students/transcripts/online.aspx
Alberta Education makes two key changes for senior high schools:
Alberta Education recently announced two important changes for senior high school students, it says, will offer a fairer reflection of student learning and more learning opportunities.
The first change concerns diploma exam weighting. As of Sept. 1, 2015 diploma exam weighting will shift from a 50/50 weighting to a 30/70 weighting where school-awarded grades will be worth 70 percent. The change was made so that grades reflect a more accurate depiction of student performance by putting a greater weight on teachers' assessments of students' abilities and knowledge. The first round of diploma exams to be written with the new weighting will take place in November, 2015.
The second change deals with new dual-credit partnerships. Students will now have more opportunities to earn post-secondary credits or workplace certification while completing high school with 24 new partnerships. For example, students can now take high school courses in carpentry, welding, esthetics, and accounting and get credits at a post-secondary institution.
For more information visit www.education.alberta.ca
Newsletter Information for Acorn and Student Fees
Pay school fees easily using PowerSchool
The 2015–2016 school fee information will be available through PowerSchool. To access your fee information, simply login to your Parent Portal account (https://powerschool.eips.ca/public/home.html) and click the green dollar sign symbol. Once logged in you will be able to view fees and have the ability to pay online using Visa, MasterCard, or INTERAC Online (if available from your financial institution).
Keep and mind, school fees may change. Junior high and senior high fees will change as courses are added and deleted. School fees may also be added to your child's account throughout the year for various school activities including field trips, class projects, athletic team fees, and more—so besure to login to your account regularly in case new fees are added.
For more information about school fees and payment deadlines visit www.eips.ca/fees.
If you have additional questions regarding your child's fees, or if you are new to the school and need assistance, please contact Mrs. Jackie Uhrig, Business Manager or Mrs. Karen Schlegl, Bookkeeper Assistant at 780-467-8816.
EIPS Division Calendar
EIPS 2015-2016 Division Calendar 
Elk Island Public Schools' (EIPS) Board of Trustees has approved the EIPS 2016-2017 Division Calendar and the      EIPS 2017-2018 Division Calendar.
EIPS Newsletter Articles:
January Newsletter Articles:
EIPS Student Transportation Information
All transportation inquiries are directed to Student Transportation thru the EIPS website (st@eips.ca), call 780-417-8151, or click on the following links:
Student Transportation
http://www.eips.ca/student-tran
Student Transportation Fees
http://www.eips.ca/transportationfees
Transportation Online payments
http://www.eips.ca/transportation-payments
Sal App
Please feel free to download our new Salisbury Composite High Companion app at the App Store or Google Play Store. That's right, Sal has its own companion app, which features a digital copy of our school handbook, bell times, school maps, and links to all our school information sites like our twitter and Facebook pages and The Sal Network.  So head to the App store or Google play store now to download your free Salisbury Composite High App.
Google Play Link:
https://play.google.com/store/apps/details?id=com.app.appaa38d1be5612
Salisbury Composite High School Redesign
Students can use How a Student Registers for Flex Block to help them sign up for their Flex Session.  
Salisbury Composite High School Redesign Presentation
**The link to a video in the above presentation does not work. (See the link below from the Alberta Education Website for more information.
High School Redesign:  Flexible Learning Environments Video Presentation
Parent/Student Info: EIPS Emergency Preparedness Procedures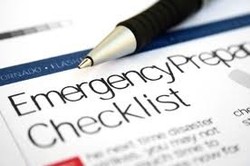 As a member of Elk Island Public Schools, Salisbury Composite is concerned for the safety and security of its students and staff.  Please click on the following link to view information on the School Division's Emergency Preparedness program.
Parent Info - E.I.P.S. Emergency Preparedness
Daily Bulletin
Artist of the Week
Congrats to Salisbury's Artist of the Week, Nataliya, for her fantastic drawing of Shoe Over the Edge. Great work!
To view, click Artist of the Week.
Connect With Us
Salisbury's on Facebook

Division News