January, 2017 Exam Schedule
IB Information Evening
Salisbury Composite High School Guide to Reporting Student Achievement
Please click on the following link to access the Salisbury Composite's Guide to Reporting Student Achievement:
 Salisbury Composite High School Guide to Reporting Student Achievement
2015-2016 Yearbooks and DVD's
Last years yearbook and grad DVD's are now available for pick up in the lower library starting on September 30.
Student Parking Registration
All students must register their vehicles by clicking on the link below. Please remember NOT to park in Staff Parking which is all of the beige rails. Thank you
https://goo.gl/forms/7SjJdtV0VVcrNsas2
Experiences Canada's 150 & Me
Experiences Canada's 150 & Me
Experiences Canada has launched 150 & Me, a national youth-lead contest and series of youth forums being held across the country in Spring 2017. Imagine getting the chance to travel on a once in a lifetime exchange for a week of amazing activities, culminating in your participation at one of four regional 150 & Me forums, joining youth from across the country. 
 A final leadership group, of 150 youth, will be selected amongst those participating at the forums (both in person and online) and will travel to Ottawa during the Canada 2017 festivities to play a role in making Canada Day 2017 happen, while also taking part in a final National Youth Forum where business and government leaders will hear what Canada's youth have to say about shaping the country's future.
 In order for a students to participate they need to answer one question: What is Canada's greatest opportunity or challenge facing their generation? Students can submit their answers by writing an essay, producing a video, creating an art piece, song or other creative way they choose. The deadline for submissions is Feb. 1, 2017. Learn more at http://experiencescanada.ca/150/participate/i-am-a-student/
Strathcona County: Community Talks
Community Talks is a public engagement campaign to invite honest conversations on how we build a community where every resident has the opportunity to feel supported, safe and connected. It is the first phase of Strathcona County's social framework renewal. Anyone interested in building a stronger community will be encouraged to take part in the "Community Talk" by:
filling out a survey
hosting their own community conversation using a provided tool kit
promoting Community Talk to all their networks
starting a conversation on social media using #SCcommunitytalk
participating in the Unity Project, for more details please go to www.strathcona.ca/communitytalk
No Child Without: Free MedicAlert for Students:
No Child Without: Free MedicAlert for students:
In our ongoing effort to provide safe and caring schools for our students, Salisbury Composite High School is once again participating in the Canadian MedicAlert Foundation's No Child Without program. The program is a national initiative that provides children—between the ages four of 14—who have chronic health conditions with MedicAlert services, at no cost. The goal is twofold: to help children with severe allergies, medical conditions or special needs and to assist schools with medical-emergency plans for students.
Once a child is registered, their school is provided with advice on a medical-emergency plan for that student and given a list of medications, allergies and medical conditions the student has. If your child has a serious medical condition or allergy and would benefit from MedicAlert services, please contact the school office at 780-467-8816. To learn more about the No Child Without program visit www.nochildwithout.ca.
Acorn and Student Fees
2016-2017 School fees are available on the PowerSchool Parent Portal under the "Student Fees" tab.
All fees are due 30 days after assessment. Fees can be paid on-line using VISA, MasterCard or INTERAC Online (If available from your financial institution).
Remember to check your "Student Fees" account regularly as fees are often added to your child's account throughout the school year. i.e. field trips, course changes, and athletic fees.
For more information about school fees visit www.eips.ca/school/school-fees/acorn or contact Jackie Uhrig or Karen Schlegl at 780-467-8816.
If you require assistance in setting up your PowerSchool Parent Portal please contact the school at 780-467-8816.
EIPS Newsletter Articles:
January Newsletter Articles
Attendance Boundaries: New School in Sherwood Park
Parent Survey - opens January 9, 2017
November Newsletter Articles
New School Sherwood Park Update
October Newsletter Articles:
Head Lice
Read In Week
School Bus Safety Week
You may also consider including information related to the community and EIPS events posted on StaffConnect. Feel free to include anything you think may be of interest to your parent/school community. Some upcoming news and events of interest include:
October 6-7: Professional Learning Day (all schools are closed)
October 10: Thanksgiving Day (all schools are closed)
October 10: World Mental Health Day
October 24: United Nations Day
Calendars:
EIPS 2016-2017 Division Calendar 
EIPS 2017-2018 Division Calendar.
EIPS Student Transportation Information
Student Transportation: 2016–2017 registration is now open
If your child plans to use Student Transportation for the 2016–2017 school year, please make sure to register as soon as possible.
Families currently accessing transportation will soon receive tentative route schedules and invoices. Transportation fees are due by June 30, 2016.
If you have questions about registration, invoicing, or if your child isn't currently registered for bus service and you have plans to access transportation for the 2016-2017 school year, please contact EIPS Student Transportation at 780-417-8151 or email st@eips.ca.
NOTE: Student Transportation is open in the summer, so if you have any questions about registration or invoicing please contact EIPS' Student Transportation at 780-417-8151 or by using the online contact form at www.eips.ca/contact.
All transportation inquiries are directed to Student Transportation thru the EIPS website (st@eips.ca), call 780-417-8151, or click on the following links:
Student Transportation
http://www.eips.ca/transportation
Student Transportation Fees
https://www.eips.ca/transportation/transportation-fees/transportation-fees
Transportation Online payments
https://www.eips.ca/transportation/transportation-fees/student-transportation-online-payments
Parent/Student Info: EIPS Emergency Preparedness Procedures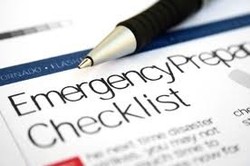 As a member of Elk Island Public Schools, Salisbury Composite is concerned for the safety and security of its students and staff.  Please click on the following link to view information on the School Division's Emergency Preparedness program.
Parent Info - E.I.P.S. Emergency Preparedness
Daily Bulletin
Sal App
Please feel free to download our new Salisbury Composite High Companion app at the App Store or Google Play Store. That's right, Sal has its own companion app, which features a digital copy of our school handbook, bell times, school maps, and links to all our school information sites like our twitter and Facebook pages and The Sal Network.  So head to the App store or Google play store now to download your free Salisbury Composite High App.
Google Play Link:
https://play.google.com/store/apps/details?id=com.app.appaa38d1be5612
Artist of the Week
Congratulations to Salisbury's Artists of the week, Fiona and Nicole! Amazing work Fiona on your Tie Dye t-shirt design! And very creative painting Nicole!
To view, click Artist of the Week.
Connect With Us
Salisbury's on Facebook

Division News