School Notice
Attn: Parents of Grade 11 EIPS students
It has come to our attention that your grade 11 son or daughter may have been approached about a 2018 graduation trip run by a company called S-Trip.

We wish to inform you that a privately-run company organizes this tour, and markets it directly to students through other students in the school without our permission. Your child's high school and Elk Island Public Schools are NOT involved in any part of organizing this tour, nor do we endorse this company or support this particular event. Parents should be aware that school staff do not oversee any aspect of S-Trip's activities and that all risks, costs and responsibilities inherent with international travel rest solely with students and their families.
We encourage you to visit this link to a story produced by CBC's Marketplace on the S-Trip company and tours before you make a decision in this regard: http://www.cbc.ca/marketplace/episodes/2016-2017/s-trip.
Salisbury Composite High School's Grad 2017 Staff Video Tribute
Our fourth annual teacher video tribute to our Grad Class of 2017. Huge thanks to Orange Fountain Filmmakers for making this all possible. Enjoy!
End Of Year Information
Dear Students and Parents/Guardians,
Report cards will not be mailed at the end of June. Instead, parents and students may view final school marks on PowerSchool. If a report card is necessary, you may pick up a copy outside the Salisbury Main Office on June 30, 2017 from 2:00 - 3:00 p.m.
Alexander Rutherford Scholarships:
Student Aid Alberta is making applying for the Alexander Rutherford High School Achievement Scholarship easier by implementing a new online application process, and so you need to be aware of the following:
The application for the Alexander Rutherford Scholarship is available online at http://studentaid.alberta.ca/scholarships
Apply online anytime - once you have been accepted by your preferred post-secondary institution.
myPass
Diploma Exam result statements are available through myPass (mypass.alberta.ca)
Students access their diploma exam results through myPass - a self-service website for high school students. Result statements for Diploma Exams are available exclusively online using myPass.
myPass enables high school students to:
access their Results Statement;
view their demographic information;
view their Detailed Academic Report (DAR);
register to write a diploma or certificate; and
order and pay for a transcript.
For more information visit https://public.education.alberta.ca/PASI/myPass
Enjoy a safe and fun-filled summer break!
June Exam Schedule
Please click on the link to view a copy of the June Exam Schedule.
Registration Information
Welcome to Sal 2017: PowerPoint
Gr. 10 Registration Form 17-18
Grade 11 & 12: Registration Form 2017-18
Student Parking Registration
All students must register their vehicles by clicking on the link below. Please remember NOT to park in Staff Parking which is all of the beige rails. Thank you
https://goo.gl/forms/7SjJdtV0VVcrNsas2
Salisbury Composite High School Guide to Reporting Student Achievement
Please click on the following link to access the Salisbury Composite's Guide to Reporting Student Achievement:
 Salisbury Composite High School Guide to Reporting Student Achievement
Parent Survey Results
ALL EIPS Parent Survey Results
Acorn and Student Fees
2016-2017 School fees are available on the PowerSchool Parent Portal under the "Student Fees" tab.
All fees are due 30 days after assessment. Fees can be paid on-line using VISA, MasterCard or INTERAC Online (If available from your financial institution).
Remember to check your "Student Fees" account regularly as fees are often added to your child's account throughout the school year. i.e. field trips, course changes, and athletic fees.
For more information about school fees visit www.eips.ca/school/school-fees/acorn or contact Jackie Uhrig or Karen Schlegl at 780-467-8816.
If you require assistance in setting up your PowerSchool Parent Portal please contact the school at 780-467-8816.
EIPS Newsletter Articles:
June Newsletter Articles:
Student Transportation Registration
May Newsletter Articles:
Student Transportation Registration
April Newsletter Articles:
New Elementary School Information 
Calendars:
EIPS 2016-2017 Division Calendar 
EIPS 2017-2018 Division Calendar.
Parent/Student Info: EIPS Emergency Preparedness Procedures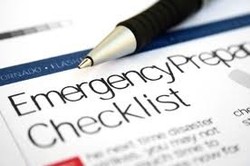 As a member of Elk Island Public Schools, Salisbury Composite is concerned for the safety and security of its students and staff.  Please click on the following link to view information on the School Division's Emergency Preparedness program.
Parent Info - E.I.P.S. Emergency Preparedness
Daily Bulletin
Sal App
Please feel free to download our new Salisbury Composite High Companion app at the App Store or Google Play Store. That's right, Sal has its own companion app, which features a digital copy of our school handbook, bell times, school maps, and links to all our school information sites like our twitter and Facebook pages and The Sal Network.  So head to the App store or Google play store now to download your free Salisbury Composite High App.
Google Play Link:
https://play.google.com/store/apps/details?id=com.app.appaa38d1be5612
Artist of the Week
Congratulations to Salisbury's Artists of the Week, Sarah and Kelsey. Beautiful pointillism!
To view, click Artist of the Week.
Connect With Us
Salisbury's on Facebook

Division News