District Notice
Canadian Anti-Spam Legislation Email Signup Required
To ensure EIPS continues to comply with the Canadian Anti-Spam Legislation, we require parents/guardians to subscribe/unsubscribe for emails—those who don't subscribe will not receive important updates about school or Division events, activities, etc. If you haven't already subscribed, visit www.eips.ca/contact/synrevoice. Please note that even if you are not subscribed, you will continue to receive emergency messages and school fee-related information.
Registration Information
Welcome to Sal 2017: PowerPoint
Gr. 10 Registration Form 17-18
Salisbury Composite High School Guide to Reporting Student Achievement
Please click on the following link to access the Salisbury Composite's Guide to Reporting Student Achievement:
 Salisbury Composite High School Guide to Reporting Student Achievement
Student Parking Registration
All students must register their vehicles by clicking on the link below. Please remember NOT to park in Staff Parking which is all of the beige rails. Thank you
https://goo.gl/forms/7SjJdtV0VVcrNsas2
Acorn and Student Fees
2016-2017 School fees are available on the PowerSchool Parent Portal under the "Student Fees" tab.
All fees are due 30 days after assessment. Fees can be paid on-line using VISA, MasterCard or INTERAC Online (If available from your financial institution).
Remember to check your "Student Fees" account regularly as fees are often added to your child's account throughout the school year. i.e. field trips, course changes, and athletic fees.
For more information about school fees visit www.eips.ca/school/school-fees/acorn or contact Jackie Uhrig or Karen Schlegl at 780-467-8816.
If you require assistance in setting up your PowerSchool Parent Portal please contact the school at 780-467-8816.
EIPS Newsletter Articles:
April Newsletter Articles
New Elementary School Information
March Newsletter Articles
Boundary Exemption Request Process
New Safety Lights for Bus Safety
Calendars:
EIPS 2016-2017 Division Calendar 
EIPS 2017-2018 Division Calendar.
Parent/Student Info: EIPS Emergency Preparedness Procedures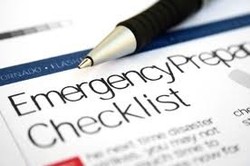 As a member of Elk Island Public Schools, Salisbury Composite is concerned for the safety and security of its students and staff.  Please click on the following link to view information on the School Division's Emergency Preparedness program.
Parent Info - E.I.P.S. Emergency Preparedness
Daily Bulletin
Sal App
Please feel free to download our new Salisbury Composite High Companion app at the App Store or Google Play Store. That's right, Sal has its own companion app, which features a digital copy of our school handbook, bell times, school maps, and links to all our school information sites like our twitter and Facebook pages and The Sal Network.  So head to the App store or Google play store now to download your free Salisbury Composite High App.
Google Play Link:
https://play.google.com/store/apps/details?id=com.app.appaa38d1be5612
Artist of the Week
Congratulations to Amelia and Ryan for their excellent work on their imaginary landscapes. Well done!
To view, click Artist of the Week.
Connect With Us
Salisbury's on Facebook

Division News