School Notice
Salisbury Composite High is now closed for the summer break
Our office will reopen on Aug. 27, 2018.
If you have questions about registration, call the school office when we reopen. If you have any other school-related questions, contact the Central Administration office at Elk Island Public Schools at 780-464-3477.
Learn more about Back to School visit eips.ca.
Summer Hours at Elk Island Public Schools
EIPS Central Administration Office including Student Transportation remains open throughout the summer.
Monday to Friday            
8:30 a.m. to 4:30 p.m. 
(Closed for Statutory Holidays)
Located at 683 Wye Rd., Sherwood Park
August Registration: Locker and Timetable Pick Up
We have an exciting year planned at Salisbury Composite High and we look forward to welcoming new and returning students for the 2018-19 school year.
Each grade has an August date to pick up timetables, receive locker numbers and pose for photo I.D. Because timetables are reviewed by counsellors and administrators prior to that date, there should be minimal timetable changes. Doors open at 8:30 a.m. and close at 11:30 a.m. on these days.
Grade 12: Monday, August 27
Grade 11: Tuesday, August 28
Grade 10: Wednesday, August 29
Lockers will be allocated according to grade level. Students may reserve a locker for one friend if they have written permission from the friend or friend's parent.
Students who are new to our district and are living within our attendance boundaries, are asked to complete a New Student Registration Form. You will then be contacted beginning August 23 for a registration appointment. Appointments will be conducted during the afternoons of August 23, 24, 27 and 29. 
First Day of School
Classes resume Tuesday, September 4. For the 2018/2019 school year we are excited to continue the First Day of School format. Grade 10 students ONLY will attend school in the morning starting with a Welcome Breakfast (pancakes, sausage and fruit) in the cafeteria at 8:15 a.m.
We will then have special presentations and activities that will help students to become familiar with their new school building. The Grade 11 and 12 students will join the Grade 10's and staff at 11:34 a.m. for the Welcome BBQ (hot dogs and water will be provided - fries will be available for purchase).
Students will then attend a shortened version of their Semester 1 classes in the afternoon.
We look forward to a great start to a new school year!
School Fees
Fee statements will be available to parents/guardians mid-September through PowerSchool Parent Portal. If you have not already created your PowerSchool Parent Portal account, or require assistance with your online account, please contact the school.
Throughout the school year, please monitor your online account as revisions to your child's courses, field trips, athletics, etc. may change amounts owing. All school fees are due 30 days after being applied to your account.
School Supplies
Students should arrive with binders, lined paper, pens, HB pencils, erasers and a calculator (TI 84+, TI 84+CE, or equivalent Alberta Education approved calculator). Teachers will advise students of specific items needed for their classes.
Student Transportation
All families using EIPS Student Transportation services for the 2018-19 school year have received a tentative route schedule and the applicable transportation fees. The simplest way to pay transportation fees is online by logging into the Powerschool Parent Portal. Bus passes and updated route information are mailed to families in August.
Please direct all transportation inquiries to Student Transportation at 780-417-8151 or st@eips.ca.
CASL - Email from School
Salisbury Composite High School and Elk Island Public Schools (EIPS) appreciate the opportunity to stay connected with parents and one of the ways in which we do so is through email. To continue receiving important school and EIPS information via email, please visit the email. To continue receiving important school and EIPS information via email, please visit the CASL section on the Salisbury website and choose "subscribe" if you have not done so already: www.eips.ca/contact/synrevoice.
Salisbury Composite High School's Grad 2018 Staff Video Tribute
Salisbury staff took a walk through the decades for the Grad Class of 2018. Big thanks to Orange Fountain Filmmakers for making this all possible. Enjoy!
2017-2018 EIPS Parent Survey Results Report
2017-18 EIPS Parent Survey Results Report 
The results are now available for the 2017-18 EIPS Parent Survey conducted in March. Thank you to all families who took the time to share their feedback with the Division. The survey included 20 questions related to the three priorities outlined in the EIPS 2015-2018 Three-Year Education Plan:
Priority 1: Promote growth and success for all students
Priority 2: Enhance high quality learning and working environments
Priority 3: Enhance public education through effective engagement, partnerships and communication
The overall Division results represent 2,918 responses from parents and guardians across EIPS. This was an increase in responses from 2,678 in the previous year.
The survey results for Salisbury Composite High School have helped us identify the following areas of strength and opportunities for growth.
Areas of strength:
Open and honest communication
Staff care about the students
The School is safe
Growth in numeracy
Students are encourage to do their best
Opportunities for growth:
Students have the knowledge, skills and attitudes necessary to be successful in life.
Students have an understanding of First Nations, Metis and Inuit culture and history.
The feedback gathered will help our school and the Division measure its progress toward meeting the priorities and goals outlined in the EIPS 2015-2018 Three-Year Education Plan and develop strategies to better serve students and the wider community moving forward. 
Parent Survey Results: Division 
Parent Survey Results:  Salisbury Composite High School 
2017-18 Student Parking Registration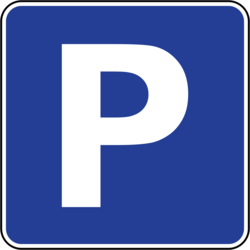 A reminder to students that you cannot park in EIPS or Salisbury Staff Parking at any time during the day.  We have staff who work part time and their parking spots must stay available for their use. Strathcona County bylaw officers will be informed of cars in the staff parking spots and those car drivers will be ticketed. Please remember that more students will be driving during April, May and June.
All students must register their vehicles. Please remember NOT to park in Staff Parking which is all of the beige rails. Thank you.
Salisbury Composite High School Guide to Reporting Student Achievement
Access Salisbury Composite High School's Guide to Reporting Student Achievement.
Artist of the Week
Salisbury's Artist of the Week for beautiful artwork done by our students.
Division News