Daily Bulletin
Daily Bulletin: December 10, 2018
Sal Holiday Events
January 2019 Exam Schedule
Upcoming Theatre Productions
Please note: This play will be performed at the Salisbury High School Theatre.
Winter Break
Salisbury Composite High School will close for the winter break at the end of the day on December 21, 2018 and will reopen on January 7, 2019. During this time, if you have any school-related questions or concerns, contact Central Services at Elk Island Public Schools.
EIPS Central Services Winter Break Hours
Closed:      December 22-January 1
Open:        January 2-4, 8:30 a.m. to 4:30 p.m.
*for location and contact information visit www.eips.ca
From everyone at Elk Island Public Schools, we wish all of you a happy holiday season and a wonderful New Year.
Merry Christmas and Happy New Year from the Board of Trustees
As the holiday season approaches and we prepare for the winter break, I want to take the opportunity to extend warm wishes to all our students, staff and families on behalf of the Elk Island Public Schools Board of Trustees. We hope you and your loved ones have a wonderful and safe Christmas season, and a new year filled with joy.
We look forward to seeing everyone back at school on Monday, January 7, 2019.
Thank you and best wishes,
Trina Boymook, EIPS Board Chair
Elk Island Public Schools 2019-20 Registration Drive
All student registrations for the 2019-20 school year-including kindergarten registration, returning student registration and new student registration-will take place online commencing on Feb. 1, 2019.
Kindergarten: Your child is eligible to enrol in kindergarten if he/she will be five years old on or before December 31, 2019.
Returning Students: If your child will be returning to an EIPS school next fall, this is when you will confirm that registration and select your requested school-whether your child will attend your designated school or will request a non-designated school, your family will complete this process.
New Students: Students new to EIPS for the 2019-20 school year will also complete their registration at this time.
All registration forms will be online for families to complete. Additional information, including a list of schools with open and closed boundaries, will be posted on the Division website in the new year
Snowball Dance
School Education Plan and Results
School Education Plan and Results Report 2018 - 2022 Year 1
Yearbooks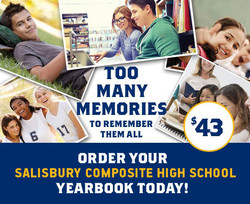 The 2018-2019 yearbooks can now be ordered through PowerSchool! The cost is $43.00 each.
Last year's yearbook is now available for pick up in the Lower Library, if you had previously purchased one.
Yearbook Photo Uploads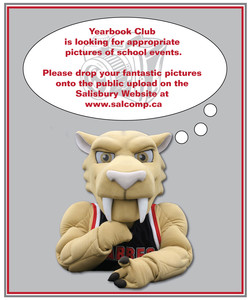 Username: 245455
Password: 245455
2018-19 Student Parking Registration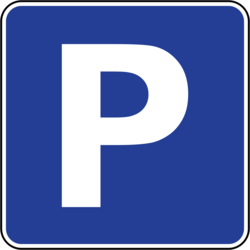 A reminder to students that you cannot park in EIPS or Salisbury Staff Parking at any time during the day.  We have staff who work part time and their parking spots must stay available for their use. Strathcona County bylaw officers will be informed of cars in the staff parking spots and those car drivers will be ticketed. Please remember that more students will be driving during April, May and June.
All students must register their vehicles. Please remember NOT to park in Staff Parking which is all of the beige rails. Thank you.
Artist of the Week
Salisbury's Artist of the Week for beautiful artwork done by our students.
Division News