Spring Camp 2018
Spring Camp will be held on April 25 - May 30 from 6:00 - 8:00 p.m. in the Small Gym at Salisbury Composite High School.
For more information, please don't hesitate to contact our coaches, Jessica Coutts or Kayla Stevens at salisburysabrescheer@gmail.com or stop by the main office at Salisbury.
In order to participate, please print off the form below, and bring signed by your parents.
2017-2018 Cheer Emergency Form
Please bring a copy of this form on the first night of Spring Camp. You will not be able to participate in the Camp without it.
2017-2018 Cheer Team
Competition Schedule:
 Christmas Show Case
 January 21, 2018
 Salisbury Small Gym
 Victoria Cheer Challenge
 February 3, 2018
 Victoria School of the Arts
 Red Deer Cheer Challenge
 February 23 & 24, 2018
 Red Deer, Alberta
True North Cheer

 March 9 - 11, 2018

TBD

 Northlands Expo Centre Halls F & G
 Edmonton Metro Zones
 March 17, 2018
 TBD
 
 
 
2016-2017 Cheer Team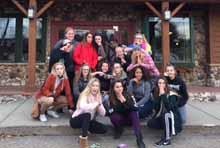 2015 - 2016 Cheer Team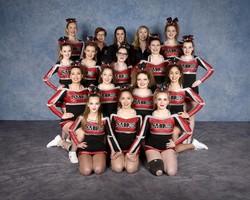 TSN's Salisbury Cheer Video